Accurate Instrument Repair, Inc. utilizes the Agilent 34970A Data Acquisition / Data Logger Switch Unit coupled with the 34901A 20 Channel Multiplexer to perform onsite oven calibrations, including thermal mapping and industrial oven surveys. We currently perfom uniformity surveys with up to twelve thermocouples at temperatures up to 2000 Degrees Fahrenheit.
The Agilent 34970A Data Acquisition / Data Logger Switch Unit consists of a three-slot mainframe with a built-in 6 1/2 digit digital multimeter. Each channel can be configured independently to measure one of 11 different functions without the added cost or hassles of signal-conditioning accessories. Choose from eight optional plug-in modules to create a compact data logger, full-featured data acquisition system or low-cost switching unit. On-module screw-terminal connections eliminate the need for terminal blocks and a unique relay maintenance feature counts every closure on every switch for easy, predictable relay maintenance. Perfectly suited to be used with the most popular module 34901A featuring a built-in thermocouple reference and 20 two-wire channels.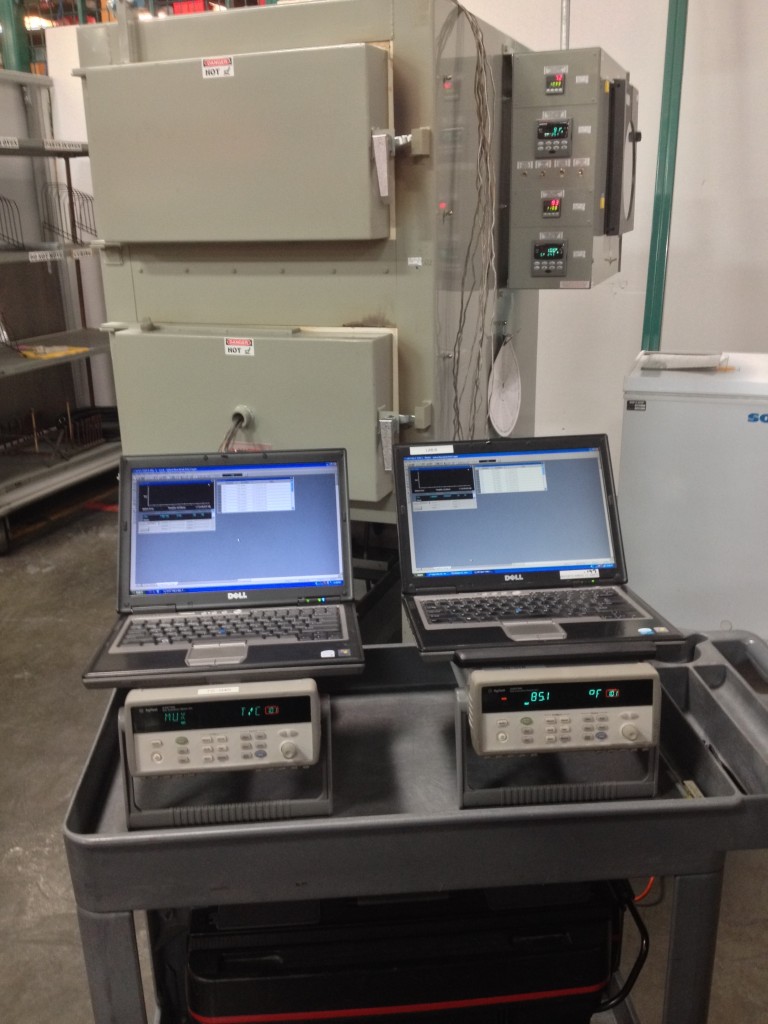 Accurate Instrument Repair, Inc. Is a full service ISO/IEC 17025:2005 Accredited Metrology Laboratory located in Foothill Ranch, Orange County, California. We proudly service Orange County as well as San Diego and the Greater Los Angeles area.